Coverage for Specific Industries in Waterloo, Cedar Falls, and Iowa City, IA
Specialized Protection for your Industry
The Sinnott Agency, Inc. provides industry-specific insurance to businesses in Waterloo, Cedar Falls , Iowa City, North Liberty , Waverly, Coralville , and surrounding areas.
Every industry has specific needs when it comes to insurance. Industry-specific risks make it impossible for insurance companies to lump together one insurance plan for every business. At The Sinnott Agency, Inc., we understand that being unique is what makes your business successful across the board. That is why we provide industry-specific insurance options for businesses of all types.
Check out the multitude of industries we cover at The Sinnott Agency, Inc.:
Accounting firms
Construction
Contractors / specialty trade
Educational facilities
Financial institutions
Healthcare facilities
Healthcare practices
Law firms
Life science
Limousine services
Livestock
Maintenance contractors
Manufacturing
Marine
Maritime employers
Media & advertising
Orthotics & prosthetics
Pools & spas
Printers & publishers
Railroad contractors & manufacturers
Real estate
Retail
School bus contractors
Security guards
Self-storage facilities
Septic contractors
Technology services
Water well drillers
Related Products:
Our Locations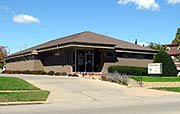 The Sinnott Agency, Inc.
622 West 4th Street
Waterloo, IA 50702
Main office:
319-233-6103
Toll free:
800-897-7391
Fax:
319-234-8133
The Sinnott Agency, Inc. - Iowa City
818 Maiden LN
Iowa City, IA 52240
Main office:
319-341-6025
Fax:
319-234-8133
Testimonials
We were with the same insurance company for over 20 years and recently switched over to the Sinnott Agency. Not only did our rates go down, but our coverage increased. Very happy with our decision!
The family place that takes care of your insurance needs!
We have used The Sinnott Agency Inc. for years and they have been great both for personal and business needs. A true asset to any individual or company.
Since moving to the Cedar Valley I have had both a personal & professional relationship with the Sinnott agency. They have performed well above the standard set by other agencies and look forward to many more years together.
Best place in town for your insurance needs.
Top notch personal service.
Best place to have insurance, period.