Dump Truck Insurance in Waterloo, Cedar Falls, and Iowa City, IA
If a dump truck is part of your business operation, you understand the importance of insurance for that vehicle. All vehicles need to be insured, of course, but dump truck insurance can make sure you are covered from unique issues related only to a dump truck.
The Sinnott Agency, Inc. agents can help you with basic insurance on the vehicle itself that protects from standard risks, but dump trucks are also vulnerable to the following hazards, and require additional insurance:
Hauling heavy or jagged material could damage the truck
Dump trucks often operate where no roads exist
Breakdowns that cost you time and money; you can avoid the financial loss with adequate dump truck insurance
Dump Truck Insurance Features
If you have employees operating your dump truck, you need workers compensation insurance. If someone is injured while working, you want them to be covered, as required by law.
Consider, too, liability. Your truck could get into an accident, and most policies cover that. However, you may also be working on another person's property and may need liability insurance to protect you if your truck has an accident and causes personal or property damage. In those cases, it is not just lost operating time that matters; you could be facing a lawsuit.
The Sinnott Agency, Inc. agents are familiar with the differences between state insurance regulations and requirements, and can assist you even if you work in more than one state.
Call The Sinnott Agency, Inc. to make sure you are covered and that you can handle any crisis that develops. Our professional staff can make sure you have the best possible dump truck insurance. When you call, have the following information available:
The make, model and year of the dump truck to be insured
The type of dump truck and its hauling capacity
Where the dump truck will be used
The type of work it will be used for
The value of the vehicle
We will also need the number of employees and how many of those employees will be operating the truck. With this information, we can provide you with an affordable insurance quote for your dump trucks or other vehicles.
Our Locations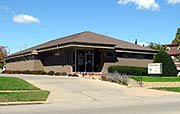 The Sinnott Agency, Inc.
622 West 4th Street
Waterloo, IA 50702
Main office:
319-233-6103
Toll free:
800-897-7391
Fax:
319-234-8133
The Sinnott Agency, Inc. - Iowa City
818 Maiden LN
Iowa City, IA 52240
Main office:
319-341-6025
Fax:
319-234-8133
Testimonials
We were with the same insurance company for over 20 years and recently switched over to the Sinnott Agency. Not only did our rates go down, but our coverage increased. Very happy with our decision!
The family place that takes care of your insurance needs!
We have used The Sinnott Agency Inc. for years and they have been great both for personal and business needs. A true asset to any individual or company.
Since moving to the Cedar Valley I have had both a personal & professional relationship with the Sinnott agency. They have performed well above the standard set by other agencies and look forward to many more years together.
Best place in town for your insurance needs.
Top notch personal service.
Best place to have insurance, period.