Food Truck Insurance in Waterloo, Cedar Falls, and Iowa City, IA
You rely on your food truck for more than just a means of transportation to your job—you need it to run the business, too, and that makes it vital to ensure that your truck has the coverage it needs if something goes wrong.
Food trucks are one of the most unique risks to insure because they occupy many insurance categories simultaneously, and different trucks often serve different purposes. Since food truck insurance is still new market, our agents are doubly careful when listening to what you're actually doing and looking for the policy (or set of policies) that can provide you with the best possible coverage.
In addition to covering everyone who works inside the vehicle, most companies in need of food truck insurance require some form of restaurant insurance and commercial auto insurance as well.
Restaurant Insurance as Part of a Food Truck Insurance Package
Many states consider food trucks to be a form of restaurant, which affects everything from what safety regulations they must follow to how and where they must register in order to do business. Additionally, as a mobile business, food trucks often have to contend with different restrictions in their different service areas. All of the legal aspects of owning a food truck ultimately mean that it's important to have the right insurance as a restaurant and be able to handle any claims that come up for issues like sanitation and how safe it is to move in and around the vehicle.
Commercial Auto Insurance That Protects Your Food Truck
Food trucks also need to acquire commercial auto insurance to help protect against problems like theft, fire, electrical hazards, and vehicle breakdown. Standard vehicle insurance is not sufficient when a truck is being used for commercial purposes.
As the owner of a food truck, you know just how hard it is to keep your business running. Your goal is to protect your business as much as possible while keeping your expenses manageable, and The Sinnott Agency, Inc. agents keep that in mind when they work with you to find the policy that best matches your needs. Don't hesitate to ask about other options or how much insurance you actually need—you might be surprised by how much you could save.
1. "The Legal Side of Owning a Food Truck." Entrepreneur. 2015. Accessed April 12, 2016. https://www.entrepreneur.com/article/233386.
2. Marshall, Tiffany. "7 Challenges Food Truck Owners Must Overcome." Bindo POS. 2015. Accessed April 14, 2016. https://bindopos.com/blog/7-challenges-food-truck-owners-must-overcome/.
Our Locations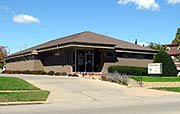 The Sinnott Agency, Inc.
622 West 4th Street
Waterloo, IA 50702
Main office:
319-233-6103
Toll free:
800-897-7391
Fax:
319-234-8133
The Sinnott Agency, Inc. - Iowa City
818 Maiden LN
Iowa City, IA 52240
Main office:
319-341-6025
Fax:
319-234-8133
Testimonials
We were with the same insurance company for over 20 years and recently switched over to the Sinnott Agency. Not only did our rates go down, but our coverage increased. Very happy with our decision!
The family place that takes care of your insurance needs!
We have used The Sinnott Agency Inc. for years and they have been great both for personal and business needs. A true asset to any individual or company.
Since moving to the Cedar Valley I have had both a personal & professional relationship with the Sinnott agency. They have performed well above the standard set by other agencies and look forward to many more years together.
Best place in town for your insurance needs.
Top notch personal service.
Best place to have insurance, period.