Pharmacist Insurance in Waterloo, Cedar Falls, and Iowa City, IA
Healthcare-related lawsuits are always a possibility for those in the medical field, and as a pharmacist you have as much risk as any other medical professional. Many pharmacists work in an office or for a large drug store chain, and these stores require appropriate coverage. If you are an independent pharmacist with your own small business, however, your pharmacy insurance needs to cover both yourself as a pharmacist and your business.
Pharmacist Insurance Features
If you are the business owner, you need general business insurance (like a business owners' policy or BOP), commercial property insurance for an office space, worker's compensation insurance for employees, and liability coverage.
Liability coverage can cover an accident at your business, and it can cover you against malpractice lawsuits. The possible mistakes in the pharmacy industry exceed those in other businesses in risk and severity—the fact that pharmacists can have a direct effect on peoples' health magnifies their liability. You need insurance protection if you or an employee makes a mistake.
An insurance policy will cover the cost of defending your case if you are sued. Most policies will give you deposition representation, and defendant expense coverage is also available. Depending on your state, some policies also cover your professional license. Each state has its own rules, so check with the states where you offer services to clients, and speak to one of our agents if you have questions. There are policies available that will cover you as an individual pharmacist, as well as policies for the business itself, and The Sinnott Agency, Inc. agents can help you make the right choices on the coverage you need.
Call our office today to find out what coverage you need for your pharmacy insurance. Our staff will be happy to help you find the best coverage for your situation, whether you are an individual within a larger organization or you own the business. Call us to make sure you have the best possible coverage to protect yourself against all the risks of operating your business.
Our Locations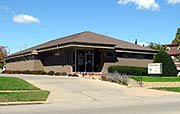 The Sinnott Agency, Inc.
622 West 4th Street
Waterloo, IA 50702
Main office:
319-233-6103
Toll free:
800-897-7391
Fax:
319-234-8133
The Sinnott Agency, Inc. - Iowa City
818 Maiden LN
Iowa City, IA 52240
Main office:
319-341-6025
Fax:
319-234-8133
Testimonials
We were with the same insurance company for over 20 years and recently switched over to the Sinnott Agency. Not only did our rates go down, but our coverage increased. Very happy with our decision!
The family place that takes care of your insurance needs!
We have used The Sinnott Agency Inc. for years and they have been great both for personal and business needs. A true asset to any individual or company.
Since moving to the Cedar Valley I have had both a personal & professional relationship with the Sinnott agency. They have performed well above the standard set by other agencies and look forward to many more years together.
Best place in town for your insurance needs.
Top notch personal service.
Best place to have insurance, period.