Employer-Sponsored Retirement in Waterloo, Cedar Falls, and Iowa City, IA
Provide your Employees with the Assurance that their Futures are Protected
The Sinnott Agency, Inc. provides employer-sponsored retirement plans to businesses in Waterloo, Cedar Falls , Iowa City, North Liberty , Waverly, Coralville , and surrounding areas.
As a business owner, it's important to keep your employees happy so your business can run smoothly. The Sinnott Agency, Inc. understands the intricacies involved in running a successful business, which is why we offer employer-sponsored retirement plans that run at little to no cost for your employees. Your employees will be happy with the discounted services they receive, and the plan that your business offers is tax-deductible, ensuring satisfaction on both ends.
With a quality retirement plan in place, your employees can rest assured that their earnings are safeguarded for the future. Your business will experience the benefits of having a happy, productive working environment.
Here are some the employer-sponsored retirement plans we offer at The Sinnott Agency, Inc.:
401(k)
457(b)
403(b)
Tax-exempt earnings growth
Contact a representative at The Sinnott Agency, Inc. today to set up a consultation.
*Federal income tax laws are complex and subject to change. Neither Nationwide nor its representatives give legal or tax advice. Please consult your attorney or tax advisor for answers to specific questions.
Our Locations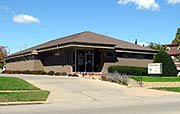 The Sinnott Agency, Inc.
622 West 4th Street
Waterloo, IA 50702
Main office:
319-233-6103
Toll free:
800-897-7391
Fax:
319-234-8133
The Sinnott Agency, Inc. - Iowa City
818 Maiden LN
Iowa City, IA 52240
Main office:
319-341-6025
Fax:
319-234-8133
Testimonials
We were with the same insurance company for over 20 years and recently switched over to the Sinnott Agency. Not only did our rates go down, but our coverage increased. Very happy with our decision!
The family place that takes care of your insurance needs!
We have used The Sinnott Agency Inc. for years and they have been great both for personal and business needs. A true asset to any individual or company.
Since moving to the Cedar Valley I have had both a personal & professional relationship with the Sinnott agency. They have performed well above the standard set by other agencies and look forward to many more years together.
Best place in town for your insurance needs.
Top notch personal service.
Best place to have insurance, period.