Crop Insurance in Waterloo, Cedar Falls, and Iowa City, IA
Keep Your Farm Afloat in Times of Trouble.
The farming and agricultural industry often involves risk and uncertainty. From unexpected natural disasters to major economic changes in the marketplace, many situations can affect the productivity of your agribusiness.

At The Sinnott Agency, Inc., we know that the success of your farm directly impacts the livelihood of you and your family. With the right Crop Insurance coverage, you can protect your business and keep your farm afloat through all of the difficult times.

The Sinnott Agency, Inc. offers two basic types of Crop Insurance for your farm or ranch:
Crop-yield insurance covers excess losses to your crops due to natural disasters such as drought or flood as well as other perils like insects or disease.
Crop-revenue insurance covers negative changes in the price of a crop that occurs during the crop's growing season.
You've poured years of hard labor and honest work into your agribusiness, and when times are tough, you'll need an agency you can depend on. Talk to a specialist at The Sinnott Agency, Inc. to learn more about how Crop Insurance can help ensure the continued service of your farm for years to come.
Our Locations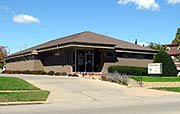 The Sinnott Agency, Inc.
622 West 4th Street
Waterloo, IA 50702
Main office:
319-233-6103
Toll free:
800-897-7391
Fax:
319-234-8133
The Sinnott Agency, Inc. - Iowa City
818 Maiden LN
Iowa City, IA 52240
Main office:
319-341-6025
Fax:
319-234-8133
Testimonials
We were with the same insurance company for over 20 years and recently switched over to the Sinnott Agency. Not only did our rates go down, but our coverage increased. Very happy with our decision!
The family place that takes care of your insurance needs!
We have used The Sinnott Agency Inc. for years and they have been great both for personal and business needs. A true asset to any individual or company.
Since moving to the Cedar Valley I have had both a personal & professional relationship with the Sinnott agency. They have performed well above the standard set by other agencies and look forward to many more years together.
Best place in town for your insurance needs.
Top notch personal service.
Best place to have insurance, period.