Financial Services in Waterloo, Cedar Falls, and Iowa City, IA
Know Where You're Going.
Managing your finances can be a difficult task at any age. Since life's events can fluctuate on a daily basis, it's comforting to have a clear and more consistent outlook on your financial future. Even if you know little about personal finance or saving money, The Sinnott Agency, Inc. is committed to helping you realize your fiscal goals.

At The Sinnott Agency, Inc., our agents will take the time to understand your needs on an individual basis and educate you on the various financial services available to you and your family. We strive to offer the expert education and assistance you can expect for achieving monetary stability and security – to make your planning process that much easier.

Our financial services include:
Annuities
401K
Retirement Plans
Pension Plans
Profit Sharing Plans
Traditional & Roth IRAs
Check the background of this investment professional on FINRA's BrokerCheck.
What our Financial Services Can Do For You
In these times, planning for the future has never been more important. By looking ahead at your financial situation and planning accordingly, you can secure your future independence. By working with The Sinnott Agency, Inc., we can evaluate your current situation, answer any questions, offer honest and professional advice, and help you choose the right financial services to make sure you get where you want to be in the future.

Plan ahead with financial services from The Sinnott Agency, Inc..

We are proud to provide fiscal planning services for clients near Waterloo, Cedar Falls , Iowa City, North Liberty , Waverly, and Coralville .
Disclaimer
Dustin Fadiga is licensed in Iowa and Minnesota to offer insurance products, and life insurance (including variable life), annuities (including variable annuities), and is securities registered in Iowa and Minnesota.
This site is not a solicitation of interest in any of these products in any other state.
IMPORTANT CONSUMER INFORMATION: Dustin Fadiga may only transact business in a particular state after licensure or satisfying qualifications requirements of that state, or only if he is excluded or exempted from the state's registration requirements. Follow-up, individualized responses to consumers in a particular state by Dustin Fadiga that involve either the effecting or attempting to effect transactions in securities or the rendering of personalized investment advice for compensation, as the case may be, shall not be made without first complying with the state's requirements, or pursuant to an applicable state exemption or exclusion. For information concerning the licensure status or disciplinary history of a broker-dealer, investment adviser, BD agent or IA representative or any financial institution he represents, contact your state securities law administrator.
Securities are offered through Principal Securities, Inc., 800/247-1737, Member SIPC. Principal National, Principal Life, the Preferred Product Network and Principal Securities are members of the Principal Financial Group, Des Moines, IA 50392. Dustin Fadiga Princpal Securities Registered Representative. The Sinnott Agency is not affiliated with Principal Financial Group.
Related Products:
Our Locations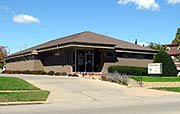 The Sinnott Agency, Inc.
622 West 4th Street
Waterloo, IA 50702
Main office:
319-233-6103
Toll free:
800-897-7391
Fax:
319-234-8133
The Sinnott Agency, Inc. - Iowa City
818 Maiden LN
Iowa City, IA 52240
Main office:
319-341-6025
Fax:
319-234-8133
Testimonials
We were with the same insurance company for over 20 years and recently switched over to the Sinnott Agency. Not only did our rates go down, but our coverage increased. Very happy with our decision!
The family place that takes care of your insurance needs!
We have used The Sinnott Agency Inc. for years and they have been great both for personal and business needs. A true asset to any individual or company.
Since moving to the Cedar Valley I have had both a personal & professional relationship with the Sinnott agency. They have performed well above the standard set by other agencies and look forward to many more years together.
Best place in town for your insurance needs.
Top notch personal service.
Best place to have insurance, period.