Mutual Funds in Waterloo, Cedar Falls, and Iowa City, IA
Investment Strategies for a Better Future.
Investing in your future is one of the most important financial decisions you can make. Not only is it a way to create a comfortable retirement, but it's also an important strategy that can positively affect your family's peace of mind.

At The Sinnott Agency, Inc., we're committed to advising you on making smart financial decisions by offering investment services such as Mutual Funds. These pooled investments in assets like stocks, bonds, and money markets can help either individuals or employees benefit based on the performance of companies and securities that fall into any of the asset categories. Shareholders can then receive equity position in each fund.

Since there are many types of Mutual Funds, it's important to discuss your options with a professional who can advise you on how to invest wisely. Contact an investment professional at The Sinnott Agency, Inc. to learn more about how Mutual Funds can benefit your financial future.

Our Locations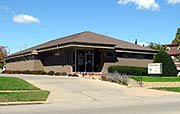 The Sinnott Agency, Inc.
622 West 4th Street
Waterloo, IA 50702
Main office:
319-233-6103
Toll free:
800-897-7391
Fax:
319-234-8133
The Sinnott Agency, Inc. - Iowa City
818 Maiden LN
Iowa City, IA 52240
Main office:
319-341-6025
Fax:
319-234-8133
Testimonials
We were with the same insurance company for over 20 years and recently switched over to the Sinnott Agency. Not only did our rates go down, but our coverage increased. Very happy with our decision!
The family place that takes care of your insurance needs!
We have used The Sinnott Agency Inc. for years and they have been great both for personal and business needs. A true asset to any individual or company.
Since moving to the Cedar Valley I have had both a personal & professional relationship with the Sinnott agency. They have performed well above the standard set by other agencies and look forward to many more years together.
Best place in town for your insurance needs.
Top notch personal service.
Best place to have insurance, period.