Health Insurance in Waterloo, Cedar Falls, and Iowa City, IA
Good Decisions Today for a Healthy Tomorrow.
Like Life Insurance, Health Insurance is a valuable asset when it comes to safeguarding you and your family. Having proper health coverage will protect you from financial hardships that could arise if you or a family member are ever sick or injured and can't work. For businesses, having the right health benefit package is often the key to keeping your employees happy and productive, while providing the assurance that they're protected.

At The Sinnott Agency, Inc., we strive to offer the best Health Insurance options possible – from individual and group plans to specialized packages that may include dental and vision coverage.

Depending on your needs, our health care packages can include:
Individual & Family Health Insurance
Group Health Insurance
Dental Coverage
Vision Coverage
Long-Term Care Insurance
Temporary Health Insurance
Supplemental Insurance
Disability Insurance
Medical Expense Insurance
Child Health Insurance
Prescription Insurance
HSAs
Why Health Insurance?
When it comes to your health you can never be too careful, and with the rising cost of medical care, Health Insurance has become a top priority. In order to have your health expenses covered at a reasonable price, having the right insurance is a necessity. Although plans vary according to your needs, they can cover anything from medical and hospital expenses to prescription drugs.

While finding the right Health Insurance is not always an easy choice, representatives from The Sinnott Agency, Inc. are committed to providing the knowledge and support you need to help you make the right decision for you, your family, or your business.

At The Sinnott Agency, Inc., we provide health care insurance services near Waterloo, Cedar Falls , Iowa City, North Liberty , Waverly, and Coralville .
Related Products:
Our Locations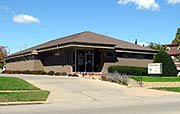 The Sinnott Agency, Inc.
622 West 4th Street
Waterloo, IA 50702
Main office:
319-233-6103
Toll free:
800-897-7391
Fax:
319-234-8133
The Sinnott Agency, Inc. - Iowa City
818 Maiden LN
Iowa City, IA 52240
Main office:
319-341-6025
Fax:
319-234-8133
Testimonials
We were with the same insurance company for over 20 years and recently switched over to the Sinnott Agency. Not only did our rates go down, but our coverage increased. Very happy with our decision!
The family place that takes care of your insurance needs!
We have used The Sinnott Agency Inc. for years and they have been great both for personal and business needs. A true asset to any individual or company.
Since moving to the Cedar Valley I have had both a personal & professional relationship with the Sinnott agency. They have performed well above the standard set by other agencies and look forward to many more years together.
Best place in town for your insurance needs.
Top notch personal service.
Best place to have insurance, period.