Travel Health Insurance in Waterloo, Cedar Falls, and Iowa City, IA
Coverage that Travels with You.
Traveling is a great way to either spend time with your loved ones, or take some time off from your busy schedule and simply relax. At The Sinnott Agency, Inc., we want to wish you safe travels on your next adventure and keep you safe with protection that matters.

An accident can happen at any time – even on vacation. And whether you're oversees or across the country, the best way to ensure that you're protected at all times is with a Travel Health Insurance plan that's right for you. The last thing you'll want to experience is being sick or injured in an unfamiliar place.

The Sinnott Agency, Inc. offers additional Travel Health Insurance policies that keep you covered in the event of travel-related accidents or conditions, such as:
Car Accidents (whether you're the driver, a passenger, or pedestrian)
Accidental Injury or Disability
Loss of Eyesight or Hearing
Sickness
Medical Evacuation
Accidental Death
While there are other options available, including insurance for any lost items or delays, it's important to discuss your travel needs for your next trip with an expert at The Sinnott Agency, Inc.. This type of coverage typically lasts throughout the duration of your trip outside of the country and generally expires upon your return.

Enjoy your next trip with the peace of mind assurance that you and your loved ones are protected with flexible and affordable Travel Health Insurance.
Our Locations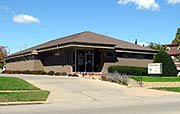 The Sinnott Agency, Inc.
622 West 4th Street
Waterloo, IA 50702
Main office:
319-233-6103
Toll free:
800-897-7391
Fax:
319-234-8133
The Sinnott Agency, Inc. - Iowa City
818 Maiden LN
Iowa City, IA 52240
Main office:
319-341-6025
Fax:
319-234-8133
Testimonials
We were with the same insurance company for over 20 years and recently switched over to the Sinnott Agency. Not only did our rates go down, but our coverage increased. Very happy with our decision!
The family place that takes care of your insurance needs!
We have used The Sinnott Agency Inc. for years and they have been great both for personal and business needs. A true asset to any individual or company.
Since moving to the Cedar Valley I have had both a personal & professional relationship with the Sinnott agency. They have performed well above the standard set by other agencies and look forward to many more years together.
Best place in town for your insurance needs.
Top notch personal service.
Best place to have insurance, period.