Group Life Insurance in Waterloo, Cedar Falls, and Iowa City, IA
Your Employees are the Backbone of Your Business.
Having an impressive benefit package is essential for maintaining a happy and productive workforce. Since Life Insurance is the foundation of every health package, employees look to their employer to provide that valuable coverage not only for themselves, but also for their families.

At The Sinnott Agency, Inc., we offer a variety of flexible Group Life Insurance solutions that benefit both you and your employees. As an employer, you can enjoy financial advantages such as income-tax deductible premiums and Life Insurance protection at a low group rate. Group Life insurance also can contribute positively to the productivity of your business by reducing employee turnover and strengthening employee morale and loyalty.

To learn more about the Group Life Insurance options available to your business, get in touch with a specialist at The Sinnott Agency, Inc.. Our professional staff will gather information about your business and help design a plan that fits your needs and objectives for a desirable Group Life plan.

As your personal situations change (i.e., marriage, birth of a child or job promotion), so will your life insurance needs. Care should be taken to ensure this product is suitable for your long-term life insurance needs. You should weigh any associated costs before making a purchase. Life insurance has fees and charges associated with it that include costs of insurance that vary with such characteristics of the insured as gender, health and age, and has additional charges for riders
that customize a policy to fit your individual needs.
Our Locations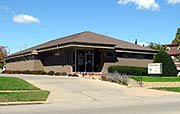 The Sinnott Agency, Inc.
622 West 4th Street
Waterloo, IA 50702
Main office:
319-233-6103
Toll free:
800-897-7391
Fax:
319-234-8133
The Sinnott Agency, Inc. - Iowa City
818 Maiden LN
Iowa City, IA 52240
Main office:
319-341-6025
Fax:
319-234-8133
Testimonials
We were with the same insurance company for over 20 years and recently switched over to the Sinnott Agency. Not only did our rates go down, but our coverage increased. Very happy with our decision!
The family place that takes care of your insurance needs!
We have used The Sinnott Agency Inc. for years and they have been great both for personal and business needs. A true asset to any individual or company.
Since moving to the Cedar Valley I have had both a personal & professional relationship with the Sinnott agency. They have performed well above the standard set by other agencies and look forward to many more years together.
Best place in town for your insurance needs.
Top notch personal service.
Best place to have insurance, period.