Key Person Insurance in Waterloo, Cedar Falls, and Iowa City, IA
Employees are Valuable Assets Too.
Many companies have important key figures whose expertise and talents are crucial to maintaining profitable and productive business operations. From the savvy and influential executive to the creative thinker behind the company's greatest ideas, The Sinnott Agency, Inc. knows that some talent is simply too difficult to replace.

Key Person Insurance provides financial support for business owners in the event that death or permanent disability results in the loss of an employee who is essential to business operations. This policy helps assure that business can continue as planned while you look for a suitable replacement. In addition, it affirms the importance of the talent that the Key Person brings to your business.

Several business benefits are built into your Key Person Insurance policy with The Sinnott Agency, Inc., such as:
Coverage that acts as a business asset for enhancing your company's creditworthiness
Cash value of the policy that may be available to your business as a loan if needed
A policy that can be converted to a retirement bonus for the key employee
At The Sinnott Agency, Inc., our professional and knowledgeable insurance specialists are sensitive to your needs as a business owner and dedicated to providing all of your commercial insurance solutions. Talk to a representative today to learn more about what Key Person Life Insurance can do for your business.
Our Locations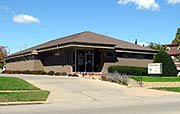 The Sinnott Agency, Inc.
622 West 4th Street
Waterloo, IA 50702
Main office:
319-233-6103
Toll free:
800-897-7391
Fax:
319-234-8133
The Sinnott Agency, Inc. - Iowa City
818 Maiden LN
Iowa City, IA 52240
Main office:
319-341-6025
Fax:
319-234-8133
Testimonials
We were with the same insurance company for over 20 years and recently switched over to the Sinnott Agency. Not only did our rates go down, but our coverage increased. Very happy with our decision!
The family place that takes care of your insurance needs!
We have used The Sinnott Agency Inc. for years and they have been great both for personal and business needs. A true asset to any individual or company.
Since moving to the Cedar Valley I have had both a personal & professional relationship with the Sinnott agency. They have performed well above the standard set by other agencies and look forward to many more years together.
Best place in town for your insurance needs.
Top notch personal service.
Best place to have insurance, period.