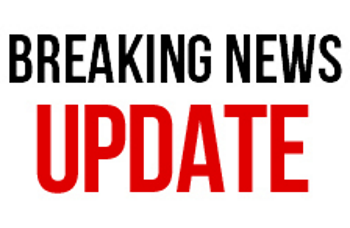 Wellmark announced they will leave the individual u-65 Affordable Care Act (ACA) market in 2018. As a reminder, if you have a grandfathered or grandmothered ACA plan, are on a group plan, or have a Medicare Supplement policy from Wellmark, this change does not impact you.
If you have a Wellmark individual u-65 plan through the ACA, this change does impact your policy but there is no need to panic. You will have coverage until the end of the year. Prior to the end of the year, we will work with you to find a new plan to fit your unique set of needs. Not sure if this announcement impacts you? Have other questions? Give me us a call at 319-233-6103. We are always here to help.
The Best Insurance Value in Waterloo, IA For Over 90 Years
The Sinnott Agency
The Sinnott Agency has been serving Waterloo, Iowa since 1923. Since the early beginnings, we have had our core business built in the Cedar Valley. As relationships were built and clients moved, we have expanded our operations into servicing multiple communities in many of the bordering states. We have one brick-and-mortar office and a satellite office in Iowa City; however today's technology has allowed us to provide the same level of service to clients down the street as we do clients 100 miles away. Currently we serve the insurance needs of about 2,200 individuals and families, and the insurance needs of 600 business concerns in Waterloo, Cedar Falls, Iowa City and Eastern Iowa.
The local community has been instrumental in our success and longevity, we feel it is important to reciprocate and give back when we have the opportunity. Many of our staff invests some of their time to give back. A couple of those efforts are being involved in Main Street Waterloo, Waterloo Rotary Club, Waterloo Exchange, and Coaching youth sports. Our staff is always excited about joining the local Food Bank food drive, big brothers big sisters - Bowl for Kids' Sake, or sponsoring a family with St. Vincent DePaul during the holiday season.
We have an abundance of institutional knowledge and represent a variety of carefully selected insurance companies to meet most unique insurance needs. Being an independent agency allows us to focus on you. We don't work for an insurance company, we work for you. Our goal is to reduce your insurance cost while reducing gaps in coverage. Every account is unique and demands our focus and knowledge to customize the appropriate insurance portfolio.
The Sinnott Agency Gives Back
Our local community is extremely important to us, and we always want to find a way to give back. From charities to shows and festivals, we participate in and support local goings-on in the communities we serve. Sometimes this means devoting time and energy, and other times it means giving resources. But regardless of what it requires, we continue to engage in events and activities to celebrate and better know the people and organizations in the communities we serve.