Veterinary Office Insurance in Waterloo, Cedar Falls, and Iowa City, IA
As a veterinarian, you no doubt take your responsibility to animals and pet owners seriously. You have worked long and hard to become qualified to take care of people's animals—whether they are working farm animals or family pets. Just as doctors who take care of people do, you need to have insurance to cover your practice against the many things that could go wrong.
Veterinary Office Insurance Features
If you are a veterinary business office owner, your veterinary insurance starts with insuring your building and equipment for fire, natural disasters, theft and general liability.
Veterinarians, however, need more than just protection for their commercial office space. Just as with human medicine, a good veterinary insurance policy has malpractice insurance in case events go awry in veterinary medicine. Busy staff can have accidents or make mistakes. An animal may suffer an unforeseen issue you cannot prevent. Still, you may be held responsible in a court of law. Malpractice insurance can cover your business if anyone in your practice makes a mistake.
One area of concern for veterinarians is the "consent to settle" option in some policies. This means the veterinarian must give approval in writing to settle a case even if the insurance company recommends settling. In some cases, policies will not cover expenses incurred from a lost lawsuit if the insurer recommended settling and you refused, which is called a "hammer clause."
Sometimes business problems occur outside of legal matters in which an accident or a mistake transpires that can open you to liability. For example, a pet could be injured by putting it in an open area with another animal. An honest mistake like this could expose your company to liability.
Call The Sinnott Agency, Inc. for a full explanation of all your options as a veterinarian. Different policies are available, and we offer policies for those who work only on small animals; for those who only work in the equine field; and for offices or for field work, respectively. Our professionals can help you find the best policy for you, so give us a call today and let us make sure you're covered.
Our Locations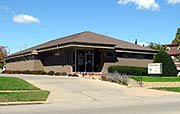 The Sinnott Agency, Inc.
622 West 4th Street
Waterloo, IA 50702
Main office:
319-233-6103
Toll free:
800-897-7391
Fax:
319-234-8133
The Sinnott Agency, Inc. - Iowa City
818 Maiden LN
Iowa City, IA 52240
Main office:
319-341-6025
Fax:
319-234-8133
Testimonials
We were with the same insurance company for over 20 years and recently switched over to the Sinnott Agency. Not only did our rates go down, but our coverage increased. Very happy with our decision!
The family place that takes care of your insurance needs!
We have used The Sinnott Agency Inc. for years and they have been great both for personal and business needs. A true asset to any individual or company.
Since moving to the Cedar Valley I have had both a personal & professional relationship with the Sinnott agency. They have performed well above the standard set by other agencies and look forward to many more years together.
Best place in town for your insurance needs.
Top notch personal service.
Best place to have insurance, period.