Auto Insurance in Waterloo, Cedar Falls, and Iowa City, IA
Protecting Drivers in Waterloo and throughout Eastern Iowa against Risk
Collisions that result from un-careful drivers and hail storms that take one by surprise are just two of the many risks that drivers face. These and other risks can be costly, and for this reason drivers need protection. Insurance provides necessary protection, and at The Sinnott Agency we have a complete auto insurance program.
We've insured drivers in Iowa for many years, and we offer a wide variety of coverages. For these reasons we'll provide you with the best possible auto insurance. Also, we're local, so not only can we be reached easily but we'll also know and understand your needs. Knowing and understanding your needs will enable us to give you the finest experiences.
Auto Insurance Coverage Details
Auto insurance is usually bundled into a package of coverages that fits an individual client. That's how we do it here; we combine coverages and sometimes even individual policies into packages, which keep clients fully secure. We're seasoned shoppers and we have relationships with many A-rated carriers, so we'll put together a package that not only protects you but that also costs you only what it must.
Beyond property, liability, and medical coverage there are a lot of coverages that one can put into an auto insurance policy. These coverages include but are not limited to:
Liability Coverage
Comprehensive Coverage
Collision Coverage
Uninsured & Underinsured Motorist Coverage
Diminishing Deductible
Accident Forgiveness
Minor Violation Forgiveness
Roadside Assistance
Specialty Auto Insurance
24-Hour Customer Service
Towing
Rental Reimbursement
Personal Injury Protection (PIP)
Mexican Auto Insurance
Medical Payments Coverage
As a client of ours you may be able to save money and time if you take advantage of benefits and discounts for which you may be eligible. To learn about these benefits and discounts, speak with an agent.
Experienced, Caring Agents Keeping You and Your Vehicle Secure
We have a state-of-the-art agency management system that we use to keep track of clients' policies and plans, and as a result, we identify necessary changes in clients' policies and plans long before renewals. This is one way in which we ensure that our clients always have the best coverage.
We also use our agency management system to ensure that the rates that our clients pay are the most competitive. This is important because strong auto insurance should not only be effective but also adequately priced.
Contact us or call us today. To start on a policy, request a quote.
Additional Auto Insurance Information:
At The Sinnott Agency we're proud to provide car insurance in Waterloo, Cedar Falls, Iowa City, North Liberty, Waverly, and Coralville, IA. We also serve other areas in the state and we serve other states.
Related Products:
Our Locations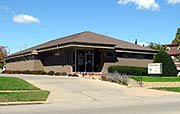 The Sinnott Agency, Inc.
622 West 4th Street
Waterloo, IA 50702
Main office:
319-233-6103
Toll free:
800-897-7391
Fax:
319-234-8133
The Sinnott Agency, Inc. - Iowa City
818 Maiden LN
Iowa City, IA 52240
Main office:
319-341-6025
Fax:
319-234-8133
Testimonials
We were with the same insurance company for over 20 years and recently switched over to the Sinnott Agency. Not only did our rates go down, but our coverage increased. Very happy with our decision!
The family place that takes care of your insurance needs!
We have used The Sinnott Agency Inc. for years and they have been great both for personal and business needs. A true asset to any individual or company.
Since moving to the Cedar Valley I have had both a personal & professional relationship with the Sinnott agency. They have performed well above the standard set by other agencies and look forward to many more years together.
Best place in town for your insurance needs.
Top notch personal service.
Best place to have insurance, period.