HSAs in Waterloo, Cedar Falls, and Iowa City, IA
It's All About Options
Whether you're looking for individual coverage or trying to decide which type of plan to choose for your employees, The Sinnott Agency, Inc. can help you find a Health Insurance solution that meets the needs of everyone.

Health Savings Accounts (HSAs) are a newer alternative to Health Insurance and are meant for those who are insured under high-deductible Health Insurance plans. These plans allow individuals to set aside money into a savings account that they can use over time for medical expenses that are not covered under their high-deductible plan. With a standard HSA, you can do the following.
Put money into your HSA (tax free)
Watch your money grow (tax free)
Take out money if needed for qualified medical expenses, including dental and vision (also tax free)
Advantages of HSAs
With a Health Savings Account, you get to control the amount of money that you wish to set aside for medical expenses. All deposits, growth, and withdrawals are all tax-free for your convenience, and most important, your money rolls over each year. Unlike flexible spending accounts, you don't lose money when your policy renews. Whatever you put into your HSA keeps growing, tax-free.

Although there are limits to the amount of money in which you can deposit to your Health Savings Account each year, as well as qualifications, it's a great way to help you have a lower premium, supply you with medical coverage if necessary, and help you save for your future medical needs.

Contact an insurance specialist at The Sinnott Agency, Inc. today to learn more about how an HSA can benefit you.
Our Locations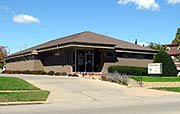 The Sinnott Agency, Inc.
622 West 4th Street
Waterloo, IA 50702
Main office:
319-233-6103
Toll free:
800-897-7391
Fax:
319-234-8133
The Sinnott Agency, Inc. - Iowa City
818 Maiden LN
Iowa City, IA 52240
Main office:
319-341-6025
Fax:
319-234-8133
Testimonials
We were with the same insurance company for over 20 years and recently switched over to the Sinnott Agency. Not only did our rates go down, but our coverage increased. Very happy with our decision!
The family place that takes care of your insurance needs!
We have used The Sinnott Agency Inc. for years and they have been great both for personal and business needs. A true asset to any individual or company.
Since moving to the Cedar Valley I have had both a personal & professional relationship with the Sinnott agency. They have performed well above the standard set by other agencies and look forward to many more years together.
Best place in town for your insurance needs.
Top notch personal service.
Best place to have insurance, period.